Recreation Park
Location: In the centre of Temerloh Town (Behind the Court House)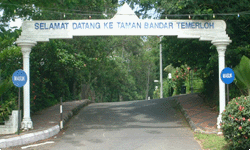 This park is a popular destination for families to enjoy a stroll and relax. Visitors are also entertained by a live DJ.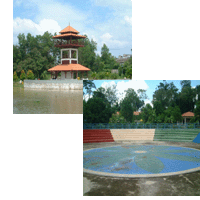 This park is equipped with a children's playground, a mini stadium, a skateboarding area, an observation tower, benches and toilets for the convenience of visitors.
Among activities that can be enjoyed here are jogging, picnics, skateboarding, bicycling (children only) in the mini stadium and water activities. The observation tower offers visitors views of the park and its surroundings..